Posted by ThatGirlShaeXo on Thursday, February 26, 2009. Filed under:
Dry
,
Hair
,
Healthy
,
No Frizz
,
Review
,
Shiney
,
Silky
,
Straight
,
Straightener
,
Tutorial
,
Wet
,
Wet2Straight
Heeyy people, this is a review for the Wet 2 Straight tool by Remington. Its an AMAAAZING hair straightener because not only does it straighten amazingly well, you can do it while your hair is wet and it completely dries it! It saves me sooo much time in the mornings because I dont have to blowdry then straighten, its an all in one :) Here are some other reasons why its aaaamazing that I found off of Remingtons website:

Exclusive Triple Protection: Teflon® brand coating for no sticking, Ceramic plates for even heat and Ions for no frizz
1" slim plates
Dual ceramic heaters for instant heat-up and high, uniform heat
Auto shut off
30 Heat settings
Digital LCD display with touch pad controls
2 year warranty
Dual Voltage for worldwide travel
Heres What It Looks Like:
The Top:
This is the top, if you notice the wholeson the left and right sides, thats where it all comes out of when the water from your hair converts to steam.
The Bottom:
I LOVE that its digital, with the 3 different levels of heat comes 3 different colors. When using it on plane ol' dry hair you use the Blue setting which is between 1-15, when using it on damp hair, the color turns purple which is 15-20 I think.., and then 25-30 is red for very very wet hair. It beeps to let you know when its all ready.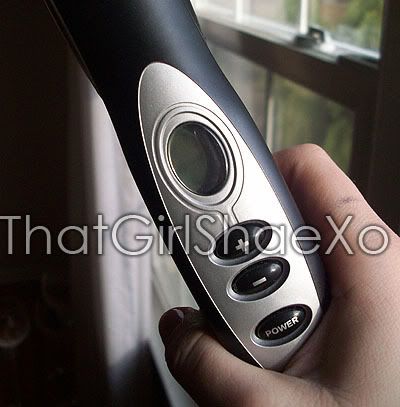 The Beginning:
MINUTES Later: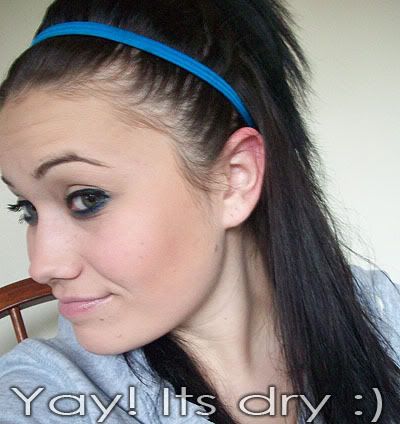 Conclusion:
All in all I have fallen head over heels for this straightener, it saves so much time and effort. I dont know how I ever got along without it :)
My Review & Tutorial Video:


:)